Looking to add any water features to your Fishers yard?
Country Gardens & Lawn Landscape performs landscaping services all around the Indianapolis area, including Fishers. We are your one stop company for all of your landscaping and water features needs. Working on Fishers properties for the past 20 years, our company has the experience and knowledge to create custom water features. We focus on strong attention to detail in all of our work and take pride in turning your Fishers water features desires into a reality. Country Gardens has been providing all of Fishers neighboring cities such as Carmel, Westfield and Noblesville with our services for years. You may have seen our work in your neighborhood as well.
Upgrade Your Property with Fishers Water Features
Interested in a water feature for your Fishers property? One of the greatest ways to turn your backyard into a peaceful and scenic yard, is to add a custom built water features. Not only will these Fishers water features become a great conversation piece for all of your guests to enjoy and admire, but it will provide a soothing sound and add value to your Fishers home when you choose to sell it.
Experienced Designers at Country Gardens
At Country Gardens, we specialize in designing and installing custom water features designed just for your property and according to needs and desires. Whether you are having a pond full of plants and fish, a waterfall full of rocks and streams, a pool or a fountain with spouts, we will design your next water feature to compliment your Fishers yard.
We have experienced designers on staff, who will ensure they create a Fishers water features that is custom designed just for you. All of the features we add to your property will be functional to the outdoor space your yard has available. These features will be complimentary to your home and blend naturally with the rest of your property. Our goal is to design a water feature that is low maintenance, so you are able to enjoy it.
We use only state of the art technology to design your water features. Once one of our experienced team members set up a consultation to learn about the type of water feature you are going to add to your Fishers home, our design team will take these ideas and create an image for your to view electronically to get a true feel of what your water features will look like. Before the installation process begins, you will approve the design and understand the time frame it will take to create your project. Finally, the installation process begins and then you will able to enjoy your custom water features.
Swimming Pool
We can add a brand new pool or add renovations to the current pool you already have.  If you're looking for a custom redesign to correlate with other landscaping features or your pool needs just a few minor changes due to wear and tear, we have the experience to assist with your Fishers water features. Our goal is to provide you the installation and services you need, so you can enjoy your new pool. Adding a pool will not only add enjoyment for you and your family, but will also add value to your Fishers property.
Is your Fishers Pool:
Out-of-date
Not in compliance of safety standards
Not as energy-efficient as it could be
Looking for more then Fishers water features?
We provide a variety of other services to enhance your property. All of these features are custom built to not only correlate with your current landscaping, but will also give your Fishers yard a whole new look.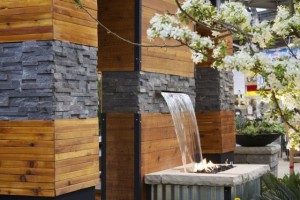 Our Fishers services includes:
Paver, Natural Stone and Concrete Patios, Travertine Patios
Arbors, Terraces & Pergolas, Pavilion Rooms
Trees, Shrubs Flower Planters
Driveways, Walkways & Retaining Walls, Stack Stone
Outdoor Lighting
Outdoor Living Spaces
Outdoor Kitchens
Firepit or Fireplaces
Rock & Perennial Gardens
Landscape Design / Rebuild
Contact us for your next Fishers water features today!
If you have any questions for us at Country Gardens, please feel free to contact us at 317.339.7847 or email us [email protected]. If you would to receive a quote on any of our landscaping services or water features needs click here. We look forward to creating a peaceful water feature for your home.