Carmel Landscaping Company With Experience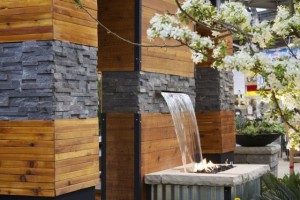 Country Gardens and Lawn Landscape is the Carmel Landscaping Company you've been looking for to transform your backyard.  We have been working for over 20 years on continuously improving landscaping design and building throughout the Carmel area and now want to do the same for your home!  Country Gardens is committed to excellence by creating beautiful and unique outdoor living spaces and patios that transform boring yards into your own private oasis. We design revolutionary designs that are custom-built for your property, using only the best materials available to insure your patio or outdoor living space is around for many years of enjoyment!
There's a huge value added to your Carmel house by having an updated and clean cut landscaping design. Because your landscaping makes a huge impression on a visitor's first impression of your Carmel home, it's important to have it set a good tone. If you are sick of that boring, basic landscape you've had since you bought the house, it's time to give Country Garden's a call!  We are a Carmel Landscaping Company that can take bland landscape and turn it into the envy of your neighborhood!
Want to see what your design will look like before we get started? Each backyard is designed with your vision and our first rate computer-based landscaping design program. With your design idea and budget in mind, our company works alongside you to develop a landscaping design plan that brings your dreams to a reality for you to see before we get our hands dirty.
Our Carmel Landscaping Company Will Transform Your Yard!
Are you looking to add a spacious new patio in your Carmel yard?  There's nothing that brings a backyard to life like a patio does! The addition of a patio to your Carmel home will not only increase your home's overall value, but enhance your personal life by providing a place for you to socialize and relax.
Can you imagine hosting company in your brand new Carmel outdoor living space stocked with an outdoor kitchen, fireplace, peaceful water features, and outdoor lighting illuminating your surroundings? Sounds nice, right? Get in touch with Carmel Landscaping Company, Country Gardens, and let's get started! Our landscaping company is your one-stop source for all your landscaping needs!
Our Carmel Landscaping Services:
Paver and Stone Patio Installation
Outdoor Lighting
Retention Walls
Outdoor Fireplaces and Fire Pits
Outdoor Living Spaces Design and Install
Landscape Design/ Build
Pergola and Pavilion Rooms
Water Features
Landscape Maintenance/Estate Management
At Country Gardens, we want your new landscaping design to last! Because of this, our company only work with the most durable materials that are competitively priced to fit your landscaping budget. Using materials such as brick, concrete, flagstone and granite – we will build you the patio design that is elegant and enduring.
Our Carmel Landscaping Company product advantages: 
Highly durable
Long-lasting
Unique in size, shape and color
Low maintenance
Easily repairable
Water resistant
Cooler in the summer heat
Cost-efficient
High return on investment
Carmel Landscaping Lighting
A beautifully landscaped Carmel backyard deserves to be the center of attention not only during the day, but at night as well. Our company can illuminate walkways, shrubbery or water features at night creates beautiful light patterns after dark. Night lighting also helps guide visitors to your front door and add an element of security to your outdoors.
Here are a few types of landscaping night lighting and their benefits:
Down-lighting – illuminates walkway steps and paths, or when mounted on a tree, can create an exquisite moonlit effect.
Up-lights – cause trees and bushes to light up and can produce beautiful shadow effects when combined with downlighting.
Diffused lights – filter through transparent materials and offers glare-free illumination over patios and throughout backyards.
Accent lighting – can bring attention to a plant or water feature.
There are many options for landscape lighting, but in general, well-planned night-lighting adds additional value to your Carmel landscape and will allow you to enjoy your favorite features at night.
Our Company pays attention to detail! 
At our Carmel Landscape Company we pay close attention to detail and have a gallery of landscaping design results that reflect that. Country Garden's landscaping design strategy is unlike any other company in the area.We are original thinkers that are constantly looking for new and improved ways to be a step ahead of our competition in terms of landscaping design.
The Carmel Landscaping Company You've Been Looking For! 
At Country Garden's, we appreciate all of our clients for inviting us into their homes. We work hard to provide our clients with exactly what they are looking for in their new landscaping design. How do we do this? We work alongside our clients to bring their landscaping dream to a reality using state-of-the-art computer programming software.
Here is a brief description of the first-rate technology we use at Country Gardens:
Computer-Aided Design (CAD) is the use of a wide range of computer-based tools that assist engineers, architects and other design professionals in their design activities. All our designs are carefully labeled with real photographs of each plant or hardscape material to be used.
Digital Photo Imaging (DPI) is the process of taking a photograph and plugging in real photos of plants, trees, hardscapes from a computer based software. This process allows the customer to have a better understanding of how there landscape will look when finished.
Steve Tillman, the owner of Carmel Landscaping Company Country Gardens, gives each client a personal hands-on experience during their landscaping design and build process and states that:
"It's our commitment to provide you with the best customer care of anyone in the industry today." Steve Tillman – Country Gardens Owner
Contact our Carmel Landscaping Company
If you are interested in working with landscaping company Country Gardens, but would like to see more of our work – stop by our gallery and scroll through our recent work!  If you'd like to get in touch with us to schedule a consultation call 317.339.7847 or email [email protected].   Our Carmel Landscaping Company looks forward to working with you!