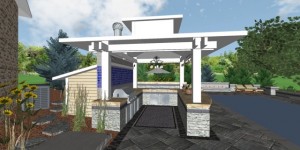 Computer-aided design (CAD)
CAD is the use of a wide range of computer-based tools that assist engineers, architects and other design professionals in their design activities.All our designs are carefully labeled with real photographs of each plant or hardscape material to be used.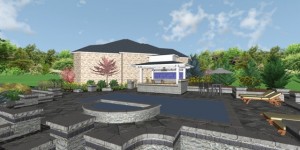 Digital Photo Imaging (DPI)
DPI is the process of taking a photograph and plugging in real photos of plants, trees, hardscapes from a computer based software. This process allows the customer to have a better understanding of how there landscape will look when finished.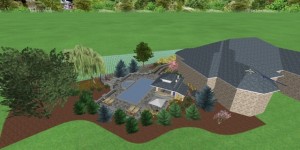 Landscape Design

This is the art of developing property for its greatest use and enjoyment. To achieve that,we strive to truly understand and appreciate the aspirations of our clients, which in turn leads to the creation of one of a kind designs that allow for soulful living.
Contact Us Today For Your Next Landscape Design
A well-conceived landscape design, properly installed and well maintained, adds value to the property and enhances a family's quality of life. There is no limit to your imagination and our creation. Contact us at 317.339.7847 for a truly rewarding landscape design and installation by a professional company.